Virtual Wine Tasting 6-Pack Sessions 4-6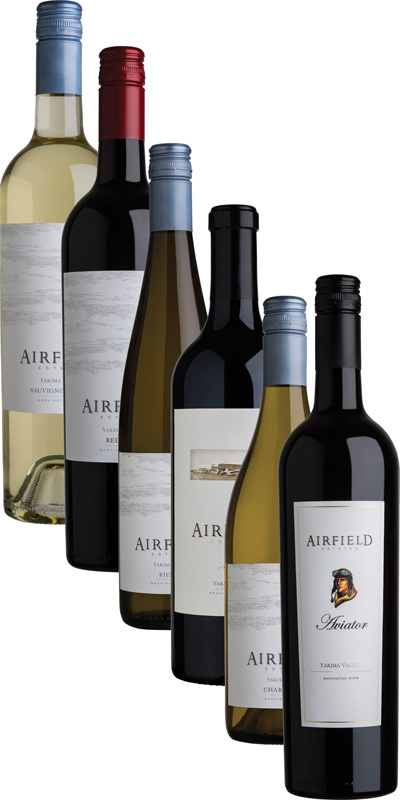 Join us for Virtual Wine Tastings! Enjoy tasting through our estate grown wines from the comfort of your own home. How do Virtual Wine Tastings work? Simply purchase this Wine Tasting Pack and we'll ship it to you. We have arranged dates and times when the winemaker will broadcast tastings live on our Facebook page (www.facebook.com/AirfieldWines). We will also upload the Video to our website if you want to view it at a later date. You can taste the wines alongside our Winemaker Travis Maple, asking questions and letting him know what you think of the wines.

TASTING SCHEDULE
Session 4:  2019 Riesling and 2016 Red Wine
Friday 5/8/2020 at 7 PM PST

Session 5:  2019 Sauvignon Blanc* and 2017 Aviator
Friday 5/15/2020 at 7 PM PST

Session 6:  2018 Chardonnay and 2017 Malbec
Friday 5/22/2020 at 7 PM PST

* Due to limited production, the Sauvignon Blanc is only available in this 6-Pack.

PLEASE NOTE: This 6-Pack is only available for Shipping or Curbside Pick Up in Prosser. Not available in Woodinville and Vancouver at this time.