The Great Prosser Balloon Rally
September 28, 2018 - September 30, 2018
Hot Air Balloons take to the sky at The Great Prosser Balloon Rally. The balloons are scheduled to launch at sunrise from the Prosser Washington Airport on September 28-30, 2018. Please remember the launches are WEATHER PERMITTING, depending upon rain and wind.
Spectators are encouraged to arrive early (about 6:15 a.m.) at the Prosser Airport to watch the pilots prepare the giant balloons. Don't forget your camera! You too may be able to capture a beautiful photo. Parking and Admission are Free. Please note, there are no balloon rides for the public.
In addition to the sunrise launches, there is an array of weekend activities in Prosser: Night Glow, Harvest Festival, Farmers Market, and the Caren Mercer-Andreason Street Painting Festival. Pets are not allowed on the airport field or in Art Fiker Stadium for the Night Glow Show.
Follow the Great Prosser Balloon Rally on Facebook
DATE & TIME
Friday, Saturday, and Sunday, September 28-30, 2018
At Sunrise
LOCATION
111 Nunn Road, Prosser WA 99350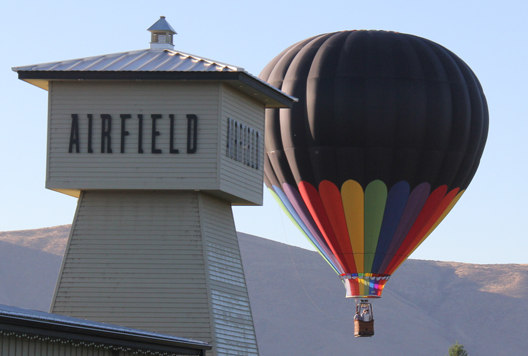 « Back to Events