Bordeaux Varietals 101 with Marji Morgan
August 17, 2019
ABOUT
Learn about the wine regions of Bordeaux, France and how they compare to Washington State. The two regions are at roughly the same latitude and grow excellent Bordeaux grape varietals. How does Washington compare with Bordeaux when it comes to geography, climate, history, wine law, and wines? You'll explore this question and sample some outstanding Bordeaux style wines from Airfield Estates.
The tasting lineup will include:
2018 Sauvingon Blanc
2016 Dauntless
2017 Cabernet Franc
2016 Aviator
2017 Petit Verdot
2016 Reserve Cabernet
GUEST SPEAKER
Marji Morgan came to Washington state in 2005 to be Dean of the College of Arts and Humanities at Central Washington University. She is a wine enthusiast and historian, and stepped down as Dean in 2014 to have time for teaching at CWU and exploring the history of the Washington wine industry. Marji hosts an internet radio talk show with Washington winemakers and grape growers entitled Lines on Wines.
DATE & TIME
Saturday, August 17, 2019
1:00 PM - 2:00 PM
LOCATION
Airfield Estates, 560 Merlot Drive, Prosser, WA 99350
TICKETS
$10 per person (15% discount for Wine Club Members)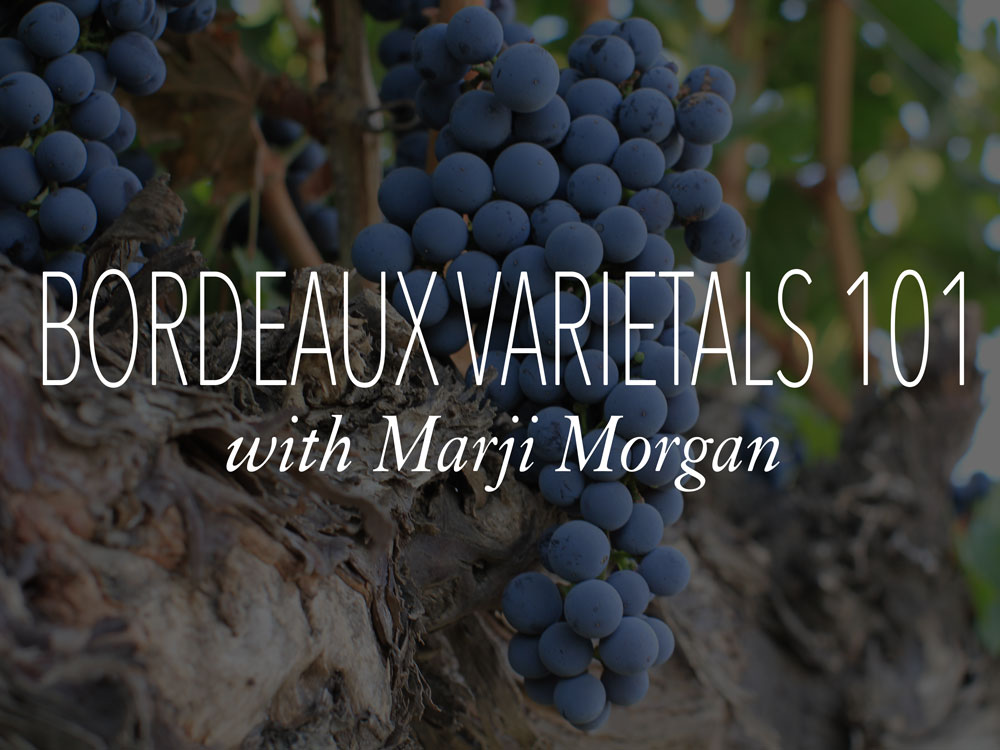 « Back to Events